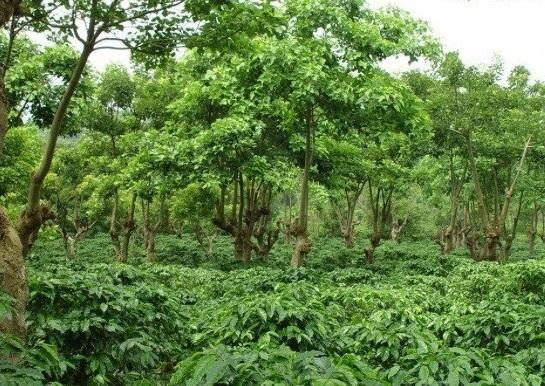 Photo: Shade-grown coffee under the forest canopy
Nov. 10: The Coffee's on Us ... and the Birds, Free All Day!
Drop in to Wild Birds Unlimited at 12433 Wilshire (across from Armstrong Nursery) all day on Saturday, Nov. 10 for free coffee (and snacks).
We're celebrating Birds and Beans, a coffee company that grows its beans deep in Latin American forests while preserving the habitats that sustain native birds.
Mark McReynolds of Birds and Beans will do three presentations (10:30, 12:30 and 2:30) about how shade-grown coffee provides local jobs while preserving habitat.
See you in the store!
For more information visit the Birds and Beans Coffee web site